Riding in high mountains and difficult terrain is not a piece of cake. There may be plenty of opportunities to verify the condition of our equipment and our own. We can take care of some things before leaving, but there are sudden situations. Close encounters with soil or harder elements of mother nature is nothing new for riders of mtb and the rules in this matter are simple, the faster we go, the more damage. We are not able to eliminate every risk, but at least we can be prepared to repair the basic ones.
Wheel repair
It doesn't matter if we use tubeless tyres or a traditional tube system. The basic spare part is an additional inner tube and a repair kit for gluing it together. A tyre damaged by stone, cut harder than when punctured (e.g. with a nail) will not seal itself with milk. It will be necessary to use an inner tube. We take the whole set of tools useful for removing and putting the tyre, i.e. a spoon or a pump. The key to tighten the spokes should be included in the equipment of the group.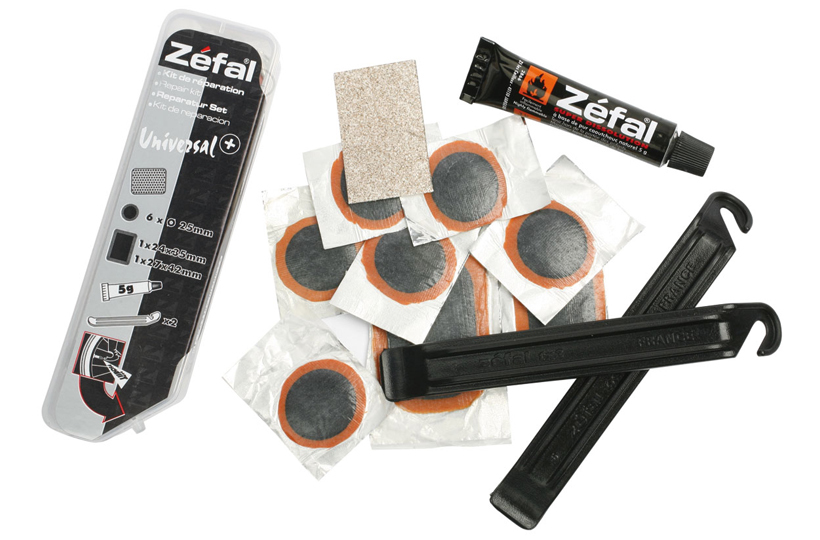 Universal bicycle tool set
In principle, this does not need to be explained, we should have a multitool, specially prepared for cycling activities. Sometimes there is a need to adjust the gears or unscrew the brakes. It is important to check if our set of keys has all types, suitable for our bike.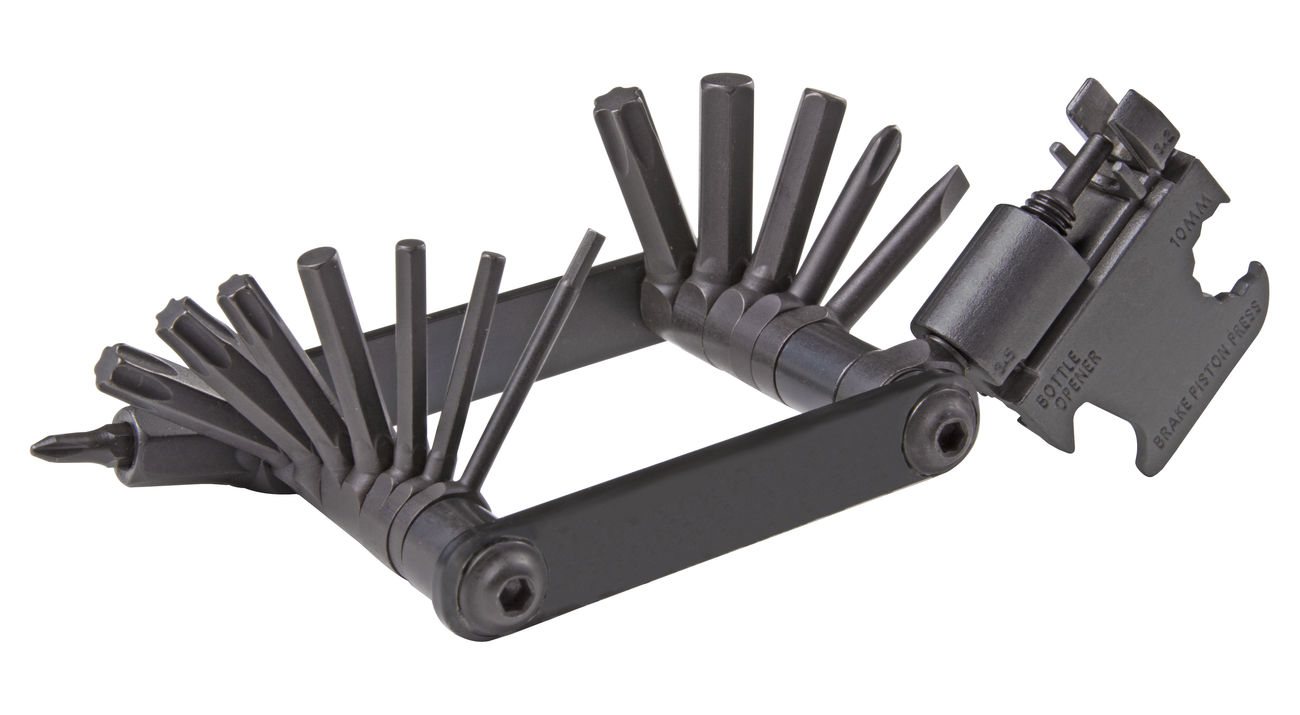 Chemical products
Of course, we do not take the chain grease with us on the route, but after riding in demanding conditions such as mud or dust it is worth to clean the entire powertrain in our bike and lubricate the chain. Once I had a sudden air leak in the FOX damper. The matter is quite simple - the lubricant inside the chamber was not replaced long ago, so if you are not sure when your bike was serviced it is worth to have a small universal grease, neutral for gaskets (e.g. silicone grease).
Hoses and cables, drivechain
It is difficult to take such things with you on a bike but it is worth to think whether during a break of the cable we will be able to repair in a given country - in the mountains, surely no. It is worth to have a few hundred centimetres of brake line with you along with the quick conector copper barrels and hose ends. The same applies to derailleur cables. Of course, it is difficult to damage them but a complete cable does not take much and can be useful. The derailleur hook is often forgotten - it is the hook that takes over the impact force, protecting the rear changer itself. Light bending can be repaired, but the stronger soils that occur when riding in the mountains often cause irreparable damage to the hook. Let's not forget about the chain clip, dedicated to the type of our drive.